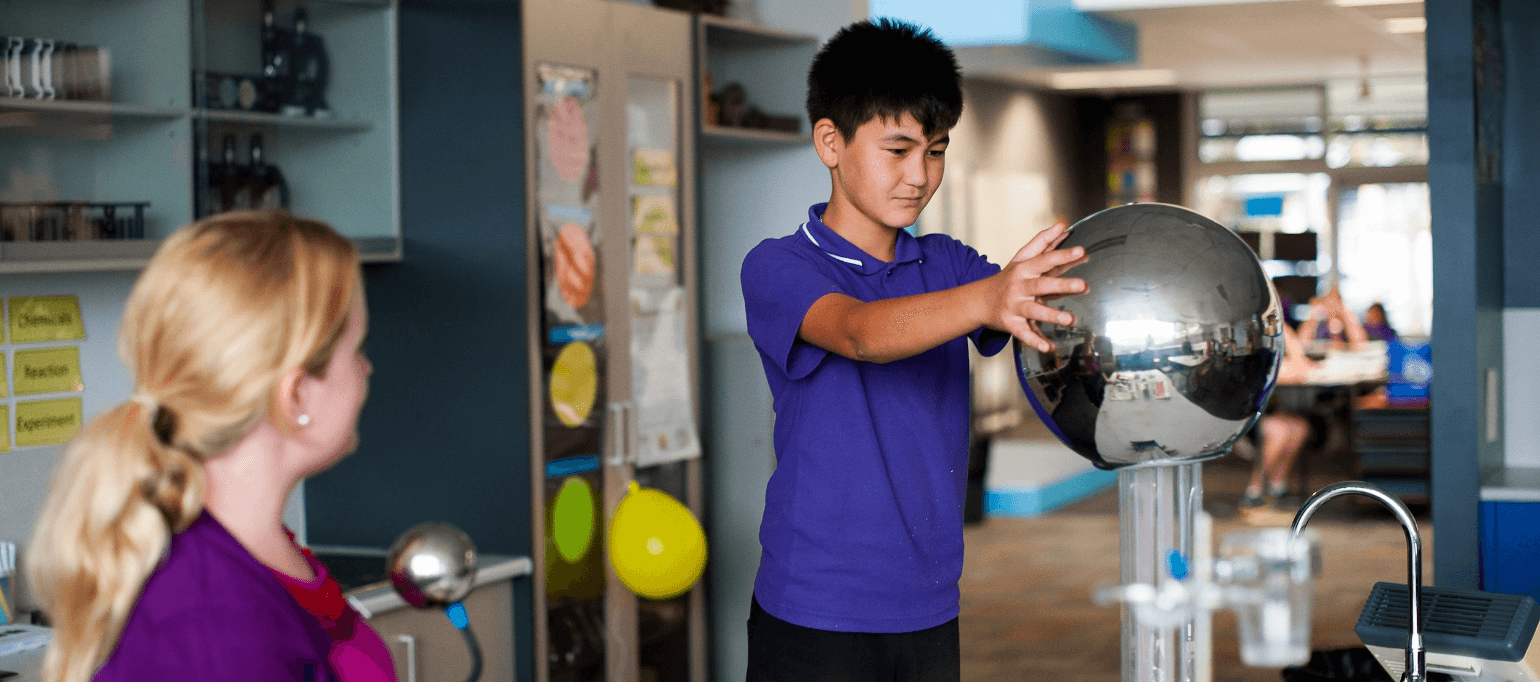 Giving back to help build resilient communities
The GHD Foundation is committed to advancing equitable access to Science, Technology, Engineering, Arts and Mathematics (STEAM) education and careers for underrepresented people and communities around the world.
The Foundation, which comprises independent charitable companies registered in Australia, Canada and the US, was established as part of GHD's commitment to creating lasting community benefit. The Foundation seeks to multiply the impact of every dollar, establish multi-year partnerships with like-minded organisations, and enable tax-effective giving for GHD people and the wider public.
During FY22, examples of partner organisations supported by GHD Foundation include:
Teach for Australia
The GHD Foundation has continued its commitment to the community by partnering with Teach For Australia (TFA). Through its flagship leadership development program, TFA will provide critical training, coaching and mentoring for up to 50 specialist Science, Technology, Engineering and Mathematics (STEM) teachers who identify as female at schools in regional, rural and remote Australia, helping make a difference for up to 8000 students.
Securing subject specialists with STEM backgrounds is a constant, widespread challenge for Australian schools. For example, one in five maths and physics teachers are teaching out of their field of expertise as the demand for educators in STEM related fields far outweighs supply.
By supplying new STEM-qualified teachers into classrooms that need them, Teach For Australia allows all students to pursue their potential, no matter their background or circumstances. In addition, GHD Foundation's support with TFA is for female STEM teachers, promoting the notion that 'if you see it, you can be it'.
Hamtramck STEAM Camp USA
The GHD Foundation teamed up with General Motors, PPG and Hamtramck Public School to sponsor and participate in the inaugural Hamtramck Parks Conservancy STEAM Camp in Hamtramck, Michigan. Over a 3-day-period from July 12th to 14th, students ages 9-14 interested in STEM had the opportunity to learn various tools and practices surrounding science, arts and sustainability. In partnership with the Children's Environmental Literacy Foundation (CELF), there was the opportunity to use CELF's expertise in sustainability and resilience education to create a dynamic program.
Through fun activities and crafts, the GHD Foundation provided the young students with a fun and engaging learning space. Campers were immersed in interactive learning with focus topics including circular economy, the lifecycle of products, creating do-nothing machines out of recyclables and how to make a difference as future sustainability leaders.
Please visit the GHD Foundation homepage for more information on how you can get involved.