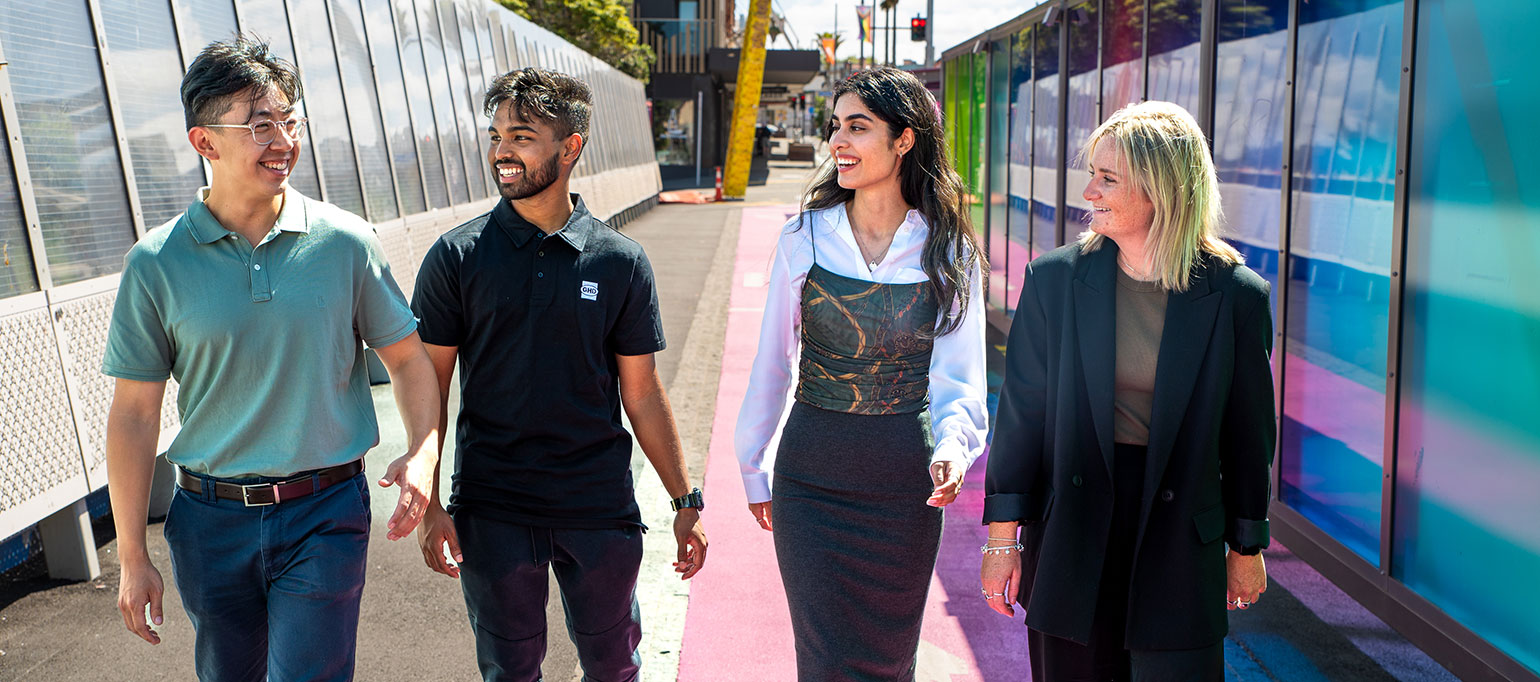 Attracting, building, and committing to action
Our goal is to continue to create a dynamic culture of belonging and trust where all our people can thrive, To do this, our Inclusion & Diversity (I&D) team identified five key behaviours that everyone can action to build an even stronger community of belonging. These behaviours form the pillars of our new Enterprise I&D strategy:
Be open to building inclusive environments made up of diverse thoughts, experiences and backgrounds in order to accelerate innovation and growth in how we work with our clients and each other.
Be informed on the strengths and improvements that GHD people can make to ensure our I&D goals are achieved. This includes leveraging data, actively listening, and seeking input, so we can make more informed decisions about our people and our business.
Be accountable and committed to leading by example and creating equity for everyone in our community. Providing support & resources for our people to enable them to understand how they can help and take ownership in achieving change across our business.
Be empathetic and create environments of safety and trust, build a safe workplace for our GHD people and develop learnings that enhance inclusive leadership capabilities of our people.
Be bold and raise the level of commitment to I&D across our industry by being more intentional in how we do business and who we partner with to deliver lasting community impact with our projects.
In July 2022, GHD held a global summit discussing the I&D strategy and expectations for how we will deliver our I&D goals. As a result, we have seen progress in many ways across our organisation.
GHD established specific I&D goals within our employee performance review process to encourage greater employee engagement and personal accountability for I&D. We also enhanced regional health and family leave benefits. Finally, we continue to evolve our pay equity strategy and grow our employee resource groups (ERG) to deliver tangible impact and influence at a regional level.
GHD is committed to creating a culture of belonging by implementing focused and sustained actions, listening and valuing others' perspectives, offering ongoing education, applying an inclusion and diversity lens to business and talent processes, and most importantly, fostering accountability. This change is being guided by theBoard's leadership, and delivered through the ongoing work of our Global I&D Council, regional I&D committees and the passion of our people.
"GHD is proud of our progress in fostering a more inclusive and equitable corporate culture, but our journey is not done. Building a diverse workplace is not something that just happens – but is the result of building trust through accountability, intentional behaviours and honest self-reflection."
Sadaf Parvaiz, Enterprise Inclusion & Diversity Leader.