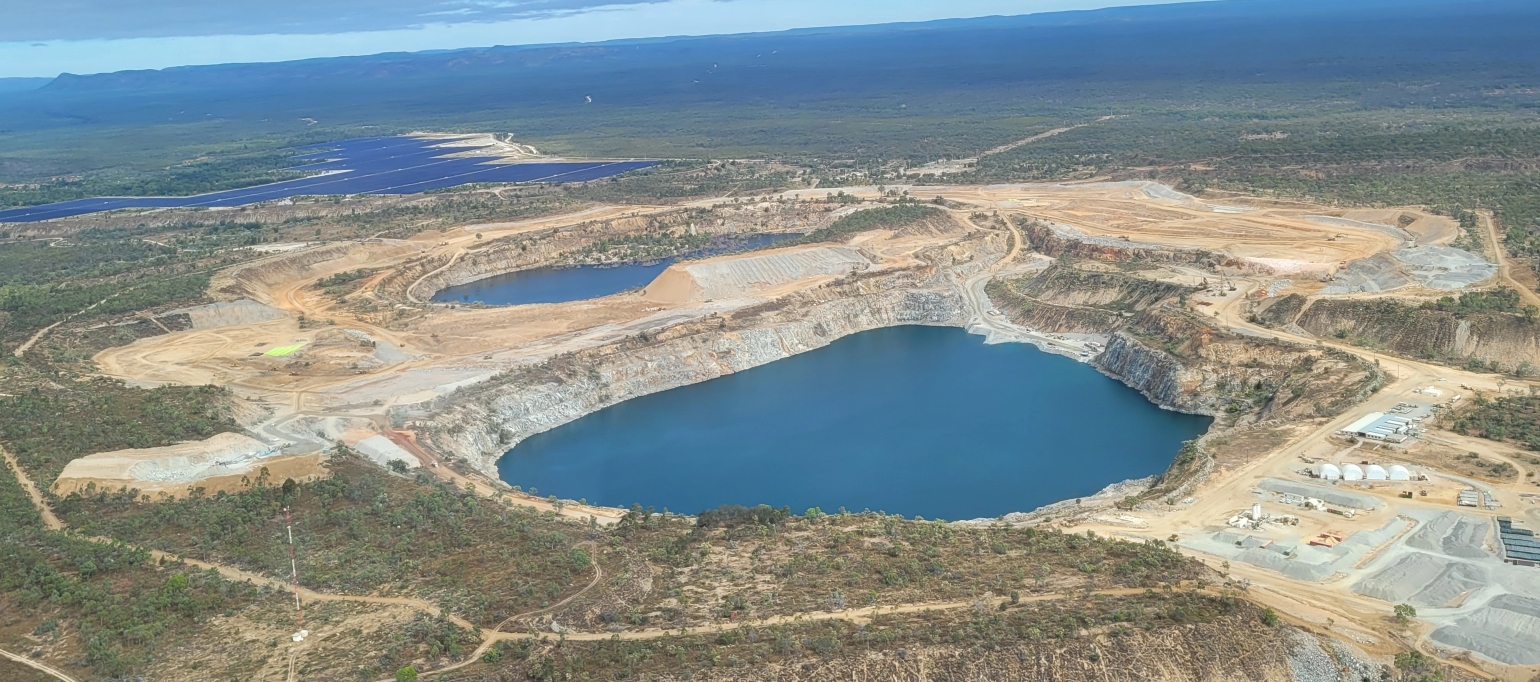 Kidston Pumped Storage Hydro Project
GHD is delivering the engineering services contract for the design and construction of the ground-breaking 250 MW Kidston Pumped Storage Hydro project in a joint venture with Mott MacDonald as part of Queensland's AUD 62 billion clean energy plan.
Being developed by Genex Power northwest of Townsville in Queensland, this world-first project will repurpose an abandoned gold mine into a pumped storage facility, using the old mine pits as the upper and lower water reservoirs. This minimises the environmental impacts through the effective reappropriation of the former mine's assets. During the day, solar electricity generated from the adjacent solar plants will be used to pump water from the lower to the upper reservoir. This water will be released back to the lower reservoir during peak electricity demand periods, generating dispatchable electricity and capacity-firming.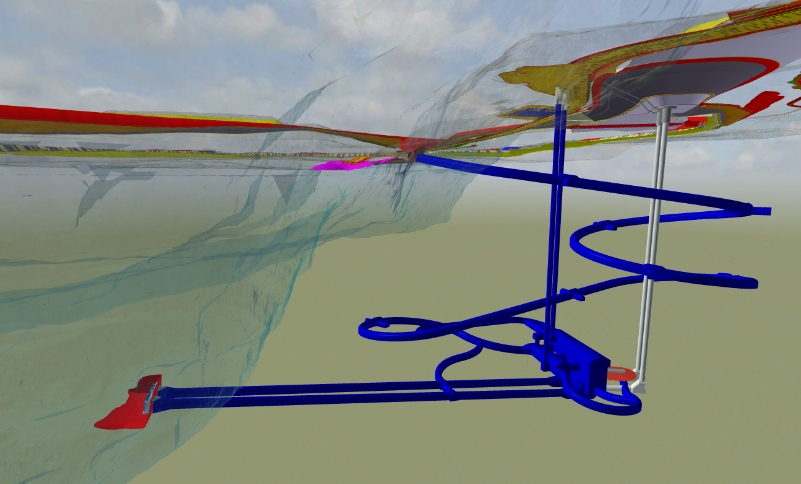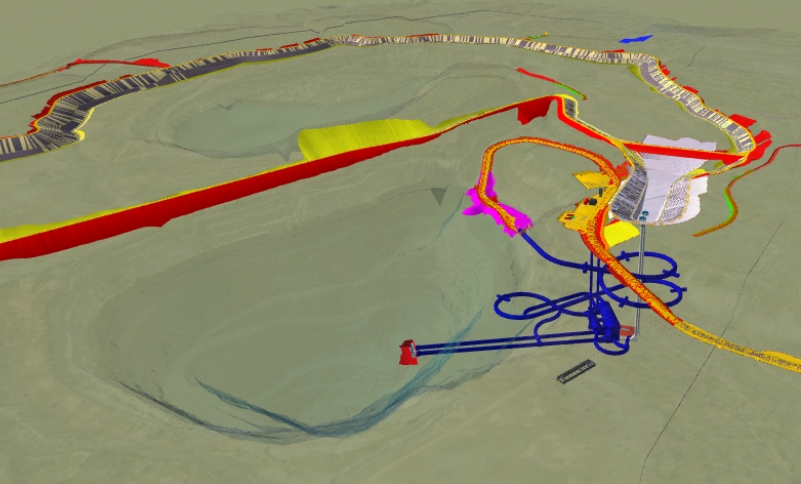 The project consists of a six kilometre-long dam on the upper storage, 235m deep shafts and tunnels forming the waterways, an underground powerhouse cavern housing two reversible pump turbines, and a surface switchyard. A 187km transmission line to a substation near Townsville will feed power into the national grid. More than 25 billion litres of water will be pumped out of the lower storage to enable the underground works to be completed once the upper dam is complete.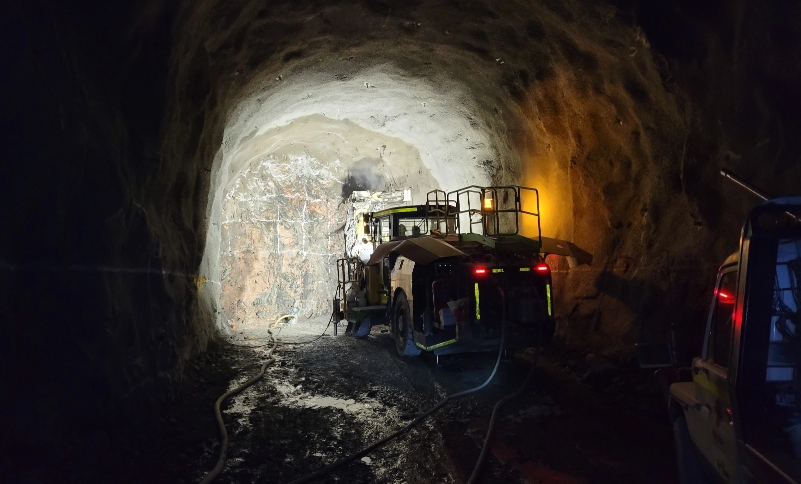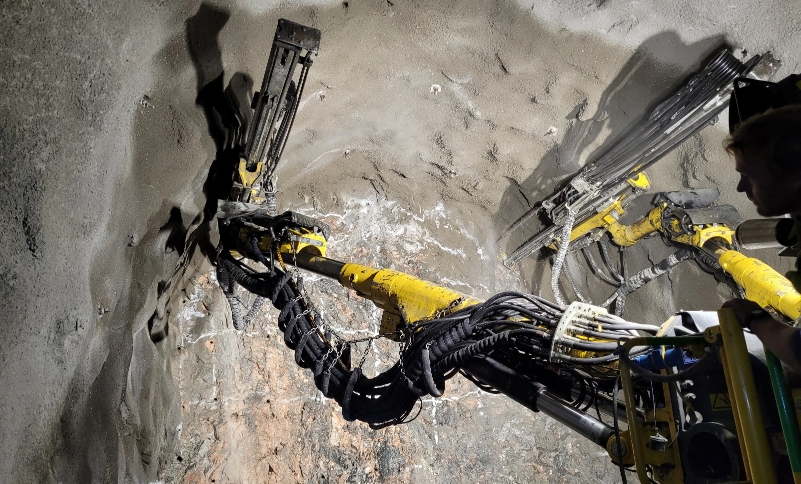 Over the last 18 months detailed design has been completed across a range of services including:
Detailed design of the dam and underground works
Powerhouse design
Supervision of dam construction and tunnel development
Cocreation and development with all stakeholders of a BIM model for the entire scheme
Completion of electrical design for balance of plant.
When fully operational in 2024, the facility will have the potential to generate up to 250MW of rapid response, emissions-free flexible power for delivery into Australia's National Electricity Market.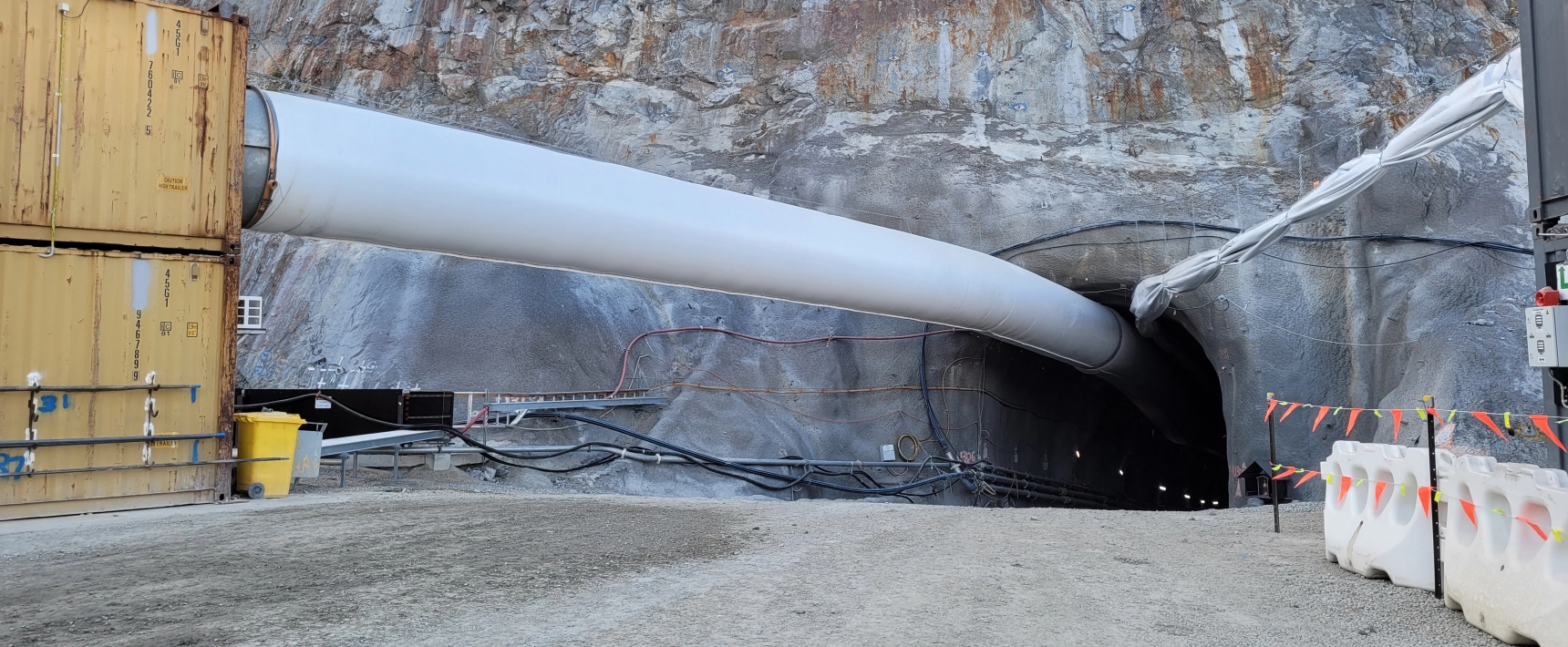 "GHD involvement in innovative projects such as Kidston and the alignment of our core local and international service offering, provides an unrivalled platform to support our clients and communities in the transition to renewable energy across Queensland and Australia."
Craig Berry, Project Director Kidston, SQ Operation Manager
Pumped hydro storage is becoming an essential part of Australia and New Zealand's transition to a low carbon energy future. Australia is fortunate to have abundant solar and wind resources, however with the move away from fossil fuels, and limitations around battery storage, pumped storage is viewed as a critical part of the transition.
Kidston (250MW) will be the first of numerous large-scale pumped hydro and water infrastructure schemes planned in Australia and New Zealand including:
Pioneer-Burdekin Pumped Hydro – when constructed, the scheme will be the largest pumped hydro energy storage in the world, producing a proposed 5 GW of 24-hour storage. GHD is providing stakeholder, Indigenous and community engagement services for the project, located in Queensland.
Borumba Pumped Storage Project – GHD is providing engineering services for the development of the lower storage dam as part of the proposed 1,000 MW Pumped storage project in Queensland.
In New Zealand, GHD is working as part of the Te Rōpū Matatau, alongside two other consultancies (Mott MacDonald and Boffa Miskell), to carry out an engineering and environmental feasibility investigation into a pumped hydro storage scheme at Lake Onslow in the Otago region.
GHD has also completed the concept designs for 3.7GW and pre-feasibility studies for 3.1GW of Pumped Hydro Energy Storage Projects.